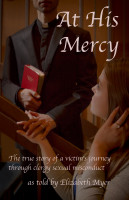 At His Mercy: The True Story of a Victim's Journey Through Clergy Sexual Misconduct
by

Elizabeth Myer
With my dream job in the Church, my life seemed perfect. But as my marriage began to stale, I found myself helplessly infatuated with my pastor—a handsome, charismatic bad boy who seemed to fall for me, too. Innocent flirtation quickly became much more. Neither of us was willing or able to stop it. The lies, sins, and secrets only made our relationship more exciting... until I learned the truth.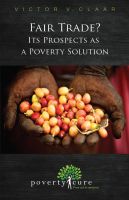 Fair Trade? Its Prospects as a Poverty Solution
by

Victor Claar
Fair Trade is an enormously popular idea in Christian and secular circles alike. Who, after all, could be against fairness? Victor V. Claar, however, raises significant economic and moral questions about both the logic and economic reasoning underlying the fair trade movement.