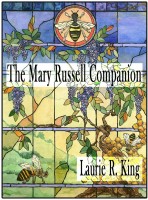 The Mary Russell Companion
by

Laurie R. King
Mary Russell, apprentice-partner of Sherlock Holmes, has written ten "Memoirs". The illustrated Mary Russell Companion, both Entertainment and aid to scholarship, gives chronologies, character biographies, annotations of The Beekeeper's Apprentice, Mary Russell interviews, commentaries on Russell's life—and recipes! The definitive guide to the world of Mary Russell and Sherlock Holmes.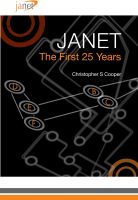 Janet: The First 25 years
by

Christopher S Cooper
Back in 1973 and 1975 when the Internet was in its infancy the two Wells Reports recommended the setting up of a national university network in the UK. This book presents the definitive history of JANET, from the Flowers Report of 1965 that led to the setting up of the Computer Board through to the unveiling of the SuperJANET5 backbone in 2006 that finally realised the SuperJANET goals.