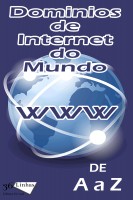 Dominios de internet do Mundo
by

36Linhas
Um item de curiosidade e de pesquisa relevante sobre domínios de internet são os dominios de todos os países e territórios no mundo. As vezes você acessa um site com final desconhecido como .ac ou .to e fica se perguntando de onde será? Neste pequeno e-book montamos a lista todos os dominios de a a z para consulta.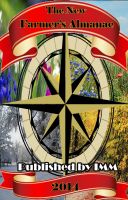 The New Farmer's Almanac 2014: Three For Free
by

IMM
After taking a second look at the recipe section of the New Farmer's Almanac 2014, we noticed it included 47 recipes instead of the 50 we have stated. Instead of revising the edition, we decided to put the three recipes we intended in this free book as a way to introduce ourselves to those who might not be familiar with us.