Living Through Crises Study Guide
by

Dale Taliaferro
"The One who has peace in the midst of turmoil, joy in the midst of sorrow, patience in the midst of obstacles and suffering, love in the midst of hatred, strength at the times of greatest weakness, and hope in the darkness hour is the Person who wants to pass on His life to us." This is not only a quote from the book, it is the theme of the book. It can be your experience.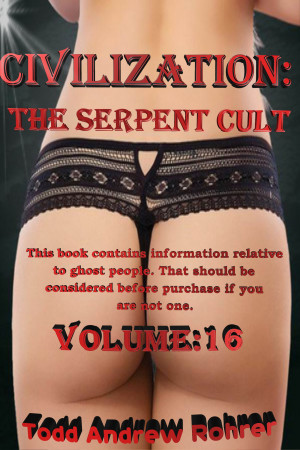 Civilization: The Serpent Cult - Volume:16
by

Todd Andrew Rohrer
A detailed explanation of the cult called Civilization. Also topics relative to ghost people and methods relative to ghost people, who are a hidden aspects of said cult. This document contains information relative to ghost people. That should be considered before purchase if you are not one.