Monday
by

Sidona Omer
In this first volume of the seven volume series in Tigrigna language, Sidona raises issues relating to life,God, philosophy, six steps how to make people like you and twelve steps of influencing people translated from Dale Carnegie's Book. She also goes to discuss the concept of Schadenfreude and ends with The Theory of Everything.
In Search of the Creator, 4th Edition
by

AJ Marcout
The dedicated efforts of the past years have been polished and republished as the foundation of this edition. Added to the book are two essays, Origin of the Universe and Purpose of Literate Man. These set forth strong links of reason connecting the concept of a Creator with both the origin of the universe and the origin of 'Literate Man'. The Deist view. NEW material in continued description.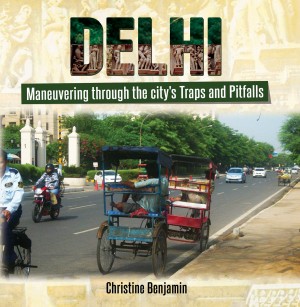 Delhi, Maneuvering through the city's Traps and Pitfalls
by

Christine Benjamin
The book on Delhi is a raw sabotage of the filter google available to the public. Learn how to ignore language and class barriers, tactically extricate oneself from bribery, police corruption and cannibalism. The Author cut wounds into the reader with tragedies in a climate where the author re-heals the agony with humor.