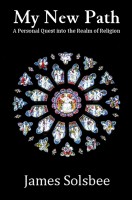 My New Path A Personal Quest into the Realm of Religion
My New Path is James Solsbee's story of his path from Christian believer to Heathen to a man with his own beliefs. In My New Path Solsbee explains how he was discontent with Christianity. How he could not accept many of its cornerstones of belief. Discontent he searched for another belief system.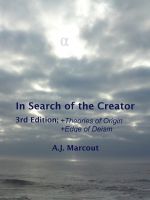 In Search of the Creator, 3rd Edition
Are existing world religions manmade? Will scientists be able to show how the universe originated without the involvement of a supernatural entity? Is there evidence of a grand design by an entity with extraordinary intelligence? Were intelligent beings anticipated in the design of Earth? Can mankind avoid extinction as a species? How much do we know about the universe? Am I a deist?