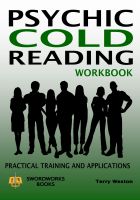 Psychic Cold Reading Workbook - Practical Training and Applications
by

Dr. Terry Weston
This book is a really exciting, thorough and in depth examination of the cold reading process, together with specific techniques to directly apply in the day to day operation of your professional career. When you are actually 'on the spot', when you are in a reading situation, with a client opposite you, you really want hard and fast guidelines and rules to help you frame your reading.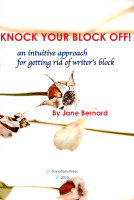 Knock Your Block Off!
by

Jane Bernard
Knock Your Block Off! is a psychological approach for beating writer's block. It is full of writing insights and tips. When you understand your writing process, a block becomes a signpost. Realizing how thoughts flow or are censured means you sidestep the frustration of feeling blocked, and stay in the flow.