The Anti-Christ Psychosis
by

Joe Blow
(5.00 from 2 reviews)
13 % of U.S. voters think that Barack Obama is the Anti-Christ predicted in the Book of Revelations. The idea that a charismatic individual will rise to power and precipitate a final battle between good and evil is expressed in many movies and books. Can we learn something useful by subjecting this powerful myth to psychological analysis?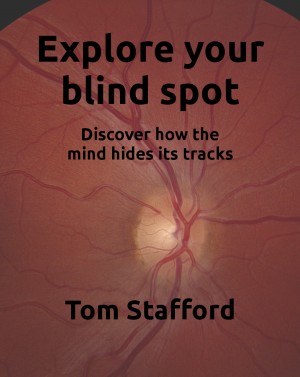 Explore your blind spot
by

Tom Stafford
(4.75 from 4 reviews)
Discover how the mind hides its tracks. This is a short guide to one of the secrets of mind and brain. Find out about the gaps in your vision and how your mind is designed to stop you noticing them.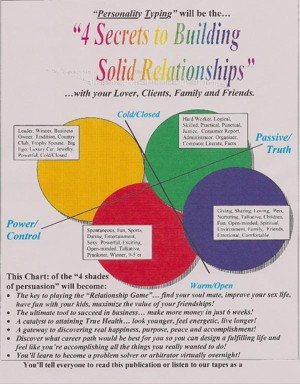 4 Secrets to Developing Solid Relationships - using Personality Color Types
by

David Klaybor
(1.00 from 1 review)
THIS BOOK will help you to Find your perfect Career.. Discover your perfect Soul Mate.. Learn to COMMUNICATE MUCH BETTER with your friends, family, spouse, kids, co-workers + Discover why YOU DO what you do, and why everyone around you does what THEY DO. Schedule a FUN Educational Webinar/Conf Call trg/local SEMINAR -or hire DK as your MENTOR - or schedule a SEMINAR WORKSHOP or webinar