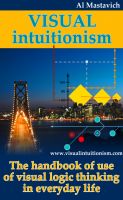 Visual Intuitionism: The Handbook of use of visual logic thinking in everyday life
by

Al Mastavich
This book presents the technique of visual logic thinking. The technique consists of separate consecutive parts, which as a whole become "skeleton" for information processing with following topics: mnemonic technique of memorization of events and dialogues, visual analysis of events, visualization of semantic connections and taxonomical groups of abstract essences, estimation of probabilities.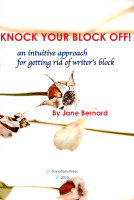 Knock Your Block Off!
by

Jane Bernard
Knock Your Block Off! is a psychological approach for beating writer's block. It is full of writing insights and tips. When you understand your writing process, a block becomes a signpost. Realizing how thoughts flow or are censured means you sidestep the frustration of feeling blocked, and stay in the flow.