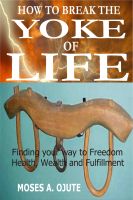 How To Break The Yoke Of Life: Finding Your Way To Health, Wealth And Fulfillment
(5.00 from 1 review)
This book is a transformer, as it helps you disconnect yourself from evil covenants, break curses and destructive habits, come out of evil associations you've entered into knowingly and unknowingly in the past, deliver yourself from oppressions, problems and burdens that have destructively crept into your life from time immemorial satanically put in place to keep you in bondage. It is very unique.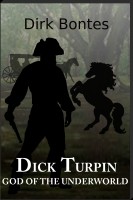 Dick Turpin, God Of The Underworld
(3.00 from 1 review)
All over the Indo-European language area in one way or another expressions of the pitchblack ruler of the Underworld - i.e. of Hell - are annually celebrated at the end of the old year and the start of the new year. Here it is argued that the English highwayman Dick Turpin is another one of these expressions. This book is an independent publication of chapter 39 in my book about Black Pete.