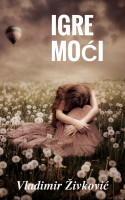 Igre moći
by

Vladimir Živković
Svet i život su uvek nanovo neiscrpni izvor novih zabluda, mišljenja i problema. Zato u svakom dobu postoje određeni problemi iza kojih se i pored raznovrsnosti uzrok uglavnom ne menja. Ova knjiga otkriva kako igre moći zapravo uništavaju savremenog čoveka. Uvek je poželjno otkriti kako čovek sebi čini zlo, i otkriti način samoisceljenja za dati problem. Prepoznaj uzrok negativnosti, isceli sebe.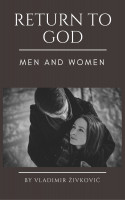 Return to God: Men and Women
by

Vladimir Živković
Bridges connect. This book possesses the well-built constructions of all existing bridges that connect the different secrets and separate segments of the life of modern man. In this book is teaching about a Self, life, world, positive sexuality and attainable happiness.If you think that you can't find a soulmate, or you are maybe unhappy in real life or love relationship, this is book for you.
Related Categories