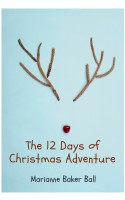 The 12 Days of Christmas Adventure
by

Marianne Baker Ball
This holiday adventure involves giving someone who's had a rough year 12 gifts, based on the lyrics of the Christmas carol, "The Twelve Days of Christmas." This colorful book shares over 100 gift ideas through 200+ photos, tutorials, recipes, personal vignettes, testimonies from recipients of this gift, and a Q & A chapter. The 12 Days will appeal to all who celebrate Christmas!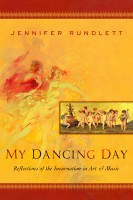 My Dancing Day: Reflections of the Incarnation in Art and Music
by

Jennifer Rundlett
My Dancing Day leads you through a gallery of masterful art and music into the beauty and joy of the birth of Jesus. This book comes with full color high quality imagery and corresponding musical links to create a multi-media experience of treasured masterpieces. From Handel's Messiah to Fra Angelico's Nativity this book will re-ignite your passion for God while guiding you thru the arts basics.