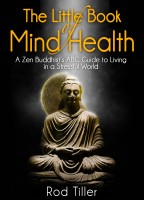 The Little Book of Mind Health: A Zen Buddhist's ABC guide to living in a stressful world
by

Rod Tiller
In this short essay the author presents three easy lessons designed to create a mind at peace. For the first time in this short book the author brings together in one volume mindfulness training, meditation and brain nutrition to create a holistic approach to stress management. In a no-nonsense and no-jargon approach this book will appeal to all who seek to manage stresses at home or at work.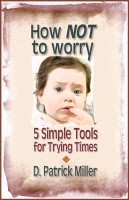 How NOT to worry: 5 Simple Tools for Trying Times
by

D. Patrick Miller
The author of THE WAY OF FORGIVENESS and THE BOOK OF PRACTICAL FAITH brings a spiritual perspective to the end of worry. In five concise steps, D. Patrick Miller helps readers reorganize their thought patterns so that they can deal with stress and pressure in the most creative and effective ways possible.
Related Categories