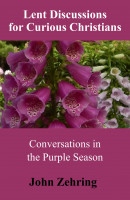 Lent Discussions for Curious Christians: Conversations in the Purple Season
by

John Zehring
"Lent Discussions for Curious Christians" stimulates engaging conversations for study groups during the six weeks of Lent, which is why there are six chapters. Each chapter begins with discussion starters to stimulate the conversation. Then reflections and background information is provided followed by scripture texts connected to the questions.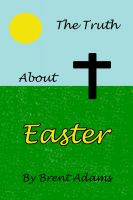 The Truth About Easter
by

Brent Adams
The truth about the origins of Easter. Why are there colored eggs, rabbits, and ham? This explains it. This book is free because I want everyone to know the truth. But I would love you to buy the book as you can afford, so I could devote more time to studying true Christianity and spreading the truth.