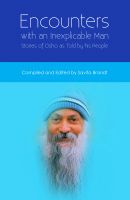 Encounters with an Inexplicable Man: Stories of Osho as Told by his People
by

Savita Brandt
Osho, then known as Bhagwan Shree Rajneesh, drew world attention by driving Rolls Royces, dressing in otherworldly robes and attracting vast numbers of red-clothed followers. Savita Brandt brings together stories of those who lived through extraordinary times close to this man whose views so challenged Indian and Western society and whose hundreds of books continue to sell in scores of languages.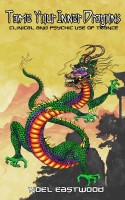 Tame Your Inner Dragons: Clinical and Psychic use of Trance
by

Noel Eastwood
Journey into your deep unconscious to uncover the dragons feeding on your sadness, loneliness, anxiety, anger and fear. Learn how to tame your dragons and release yourself from limiting beliefs using techniques the author has developed over almost 30 years of clinical practice. There are a wealth of true stories to draw upon from elite athletes and stress to spiritual and psychic growth.
Related Categories