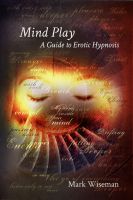 Mind Play
by

Mark Wiseman
A definitive guide to erotic hypnosis for all skill levels, novice to advanced, from one of the leading teachers in the erotic hypnosis community. A free sample section can be viewed at http://mindplayblog.blogspot.com/2013/07/how-deep-is-deep.html .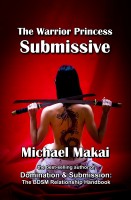 The Warrior Princess Submissive
by

Michael Makai
(5.00 from 3 reviews)
WINNER: 2015 Golden Flogger Award for Best Nonfiction BDSM Book of the Year! She isn't your typical D/s submissive. She is wicked-smart, strong-willed, uber-competent, ultra-competitive, synergistic, switchy, and a crusader. She's no one's doormat; never a victim. The Warrior Princess Submissive is a kick-ass sub for the 21st century, and the hope and salvation of the BDSM lifestyle.
Related Categories