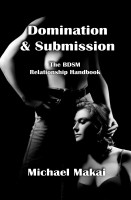 Domination & Submission: The BDSM Relationship Handbook, 2nd Ed.
by

Michael Makai
(4.67 from 3 reviews)
2nd Edition. The definitive handbook on Domination and Submission (D/s) relationships and the BDSM lifestyle. A must-read for anyone considering or curious about fetish culture! Funny, insightful, educational, and inspiring. You'll love Michael Makai's irreverent and humorous treatment of this subject as he gives you the benefit of his 37 years of BDSM experience!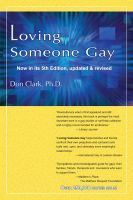 Loving Someone Gay (Rev. 5th Edition)
by

Don Clark, PhD
For more than three decades, clinical psychologist, Don Clark, has been speaking to the hearts and minds of gay people, their families, friends, teachers and helpers in the many editions of Loving Someone Gay. With compassion he has promoted communication across generations as well as revealing a path of understanding and reconciliation for parents, siblings, husbands and wives and more.
Related Categories