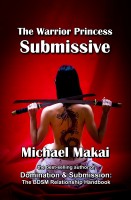 The Warrior Princess Submissive
by

Michael Makai
(5.00 from 3 reviews)
She isn't your typical D/s submissive. She is wicked-smart, strong-willed, uber-competent, ultra-competitive, synergistic, switchy, and a crusader. She's no one's doormat; never a victim. The Warrior Princess Submissive is a kick-ass sub for the 21st century, and she just may end up being the hope and salvation of the BDSM lifestyle. From Michael Makai, author of Domination & Submission.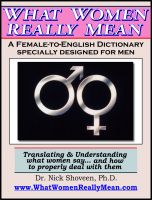 What Women Really Mean - The Female-to-English Dictionary
by

Nick Shoveen
This is the book that every male old enough for a relationship must read: it will explain what women really mean, and show how to successfully interpret and manipulate the female thought process. Forget Dr. Phil and all the other so-called relationship experts - this is the book that can give a guy the slight edge he needs to survive in a relationship.