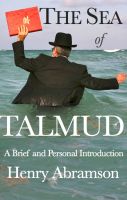 The Sea of Talmud: A Brief and Personal Introduction
by

Henry Abramson
(5.00 from 3 reviews)
Scholarly yet readable, The Sea of Talmud combines basic, authoritative information on the Talmud with the author's unique and personal journey to traditional Judaism. Tracing the history of the Talmud from its origins in ancient Israel and Babylon to Internet-based texts, Dr. Abramson describes the excitement and thrill of studying Talmud from an insider's perspective.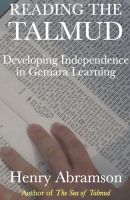 Reading the Talmud: Developing Independence in Gemara Learning
by

Henry Abramson
(5.00 from 1 review)
Reading the Talmud is a textbook designed for students who want to move beyond translations to learning the Talmud on their own. This book presents a proven, "no shortcuts" approach based on the traditional Yeshiva model. If you have enough Hebrew skills to work out a Biblical verse, and a healthy determination to toil in the Talmud, this book will help you develop independence in Gemara learning.