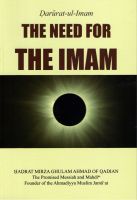 The Need for the Imam
by

Mirza Ghulam Ahmad
Darurat-ul-Imam, or The Need for the Imam, spells out in depth the urgency and need for the Imam of the age, and his qualities and hallmarks as the Divinely appointed guide, the voice articulate of the age, and the constant recipient of Divine revelations, and how all these qualities are fully present in the person of the holy author.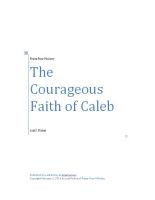 The Courageous Faith of Caleb
by

Lola Richey
Caleb stands as an inspirational model of courageous faith in God. He was faithful to God from the start. Caleb can be described as a servant-leader, like Jesus of Nazareth, the Apostle Paul, Moses, and Joshua. He is said to have "followed the Lord wholeheartedly" (Deuteronomy 1:36) and that was the secret of his success. Come discover this man of courageous faith!