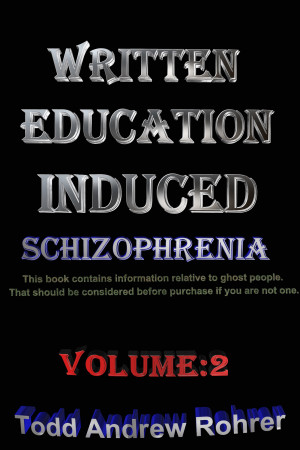 Written Education Induced Schizophrenia Volume:2
by

Todd Andrew Rohrer
The cost and destruction mankind's fatal addiction too the drugs called science,math. The inability of even the most disciplined countries to even acknowledge let alone face the technology addiction spanning several thousand years..Also historical as well as current explanations relative to ghost people.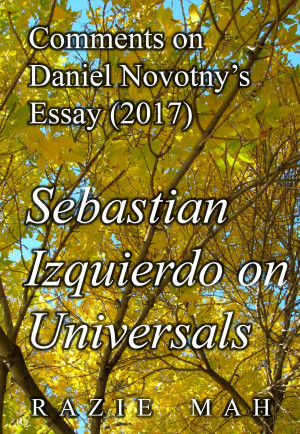 Comments on Daniel Novotny's Essay (2017) Izquierdo on Universals
by

Razie Mah
Disputation 17 of the Baroque scholastic treatise The Lighthouse of the Sciences (1659) covers the topic of universals. Sebastian Izquierdo wrote the treatise. Daniel Novotny published a summary in the Spring 2017 issue of the American Catholic Philosophical Quarterly. My comments demonstrate the postmodern relevance of this topic, using the category-based nested form.