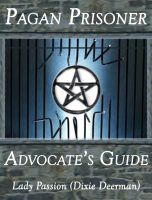 Pagan Prisoner Advocate's Guide
This illuminating handbook details a Wiccan clergywoman's two decades' experience advocating for incarcerated & institutionalized Pagans persecuted behind bars. Lady Passion (Dixie Deerman), High Priestess of Coven Oldenwilde in Asheville, NC, reveals her techniques for securing their religious rights — empowering any volunteer to do the same & aid this vulnerable segment of the Craft community.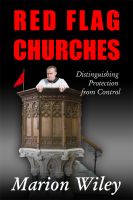 Red Flag Churches: Distinguishing Protection from Control
Do you attend a church where everything is seemingly great, but leaves you wondering and empty inside? If you have a nagging feeling that something just isn't right but you can't nail it down, you may be in an abusive church. Learn how these churches are set up, what to look for, and why people get pulled in.