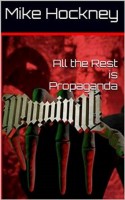 All the Rest is Propaganda
by

Mike Hockney
The world is always forcing its propaganda on you. We're bombarded with religious, political, economic, social and psychological propaganda. The media and advertising industries have no other function than to mass produce propaganda. Where is the truth in all this? What and whom can you trust? What propaganda techniques should you be looking out for? How can you protect yourself?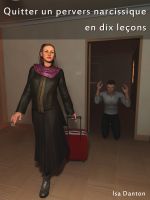 Quitter un pervers narcissique en dix leçons
by

Isa Danton
Un pervers marcissique a croisé votre route. Comment s'en sortir. Plus vous avancez, plus vous vous enfoncez. J'ai vécu ainsi, dix-sept années de ma vie sous l'emprise d'un pervers narcissique. J'ai fait le voeu d'aider les autres à s'en sortir. Ce petit guide rapide, sous forme anecdotique, qui se lit en quelques heures à peine, vous propose dix petits pas à faire pour vous liberer.
Related Categories