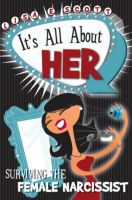 It's All About Her - Surviving The Female Narcissist
by

Lisa Scott
"It's All About Her" offers first-hand personal accounts from numerous men who have fallen for the female narcissist and become ensnared in her trap. In addition, it explains the personality of a narcissist and offers Six Steps to help you break free and get off the "crazy-train" that a female narcissist creates in order to keep you hooked and forever catering to her needs.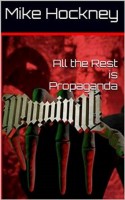 All the Rest is Propaganda
by

Mike Hockney
The world is always forcing its propaganda on you. We're bombarded with religious, political, economic, social and psychological propaganda. The media and advertising industries have no other function than to mass produce propaganda. Where is the truth in all this? What and whom can you trust? What propaganda techniques should you be looking out for? How can you protect yourself?
Related Categories