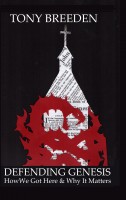 Defending Genesis: How We Got Here & Why It Matters
Are we the product of a benevolent Creator who spoke the cosmos and everything else into existence over the course of six calendar days about 6,000 years ago? Or are we the product of all-natural processes consistent with those we observe today taking place over the course of millions and millions of years? Christian apologist and science fiction author Tony Breeden explores the Origins Argument.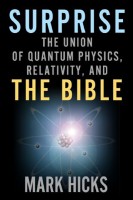 Surprise:The Agreement of Quantum Physics, Relativity and the Bible
The latest scientific research into the realms of Quantum Physics and Relativity have transformed our planet. One look at the technological world unfolding around us is proof of that. If the Bible is true, it should be in agreement with these theories. Wouldn't you know, it is. Modern physics actually confirms what the Bible has always maintained about the nature of God and His creation.