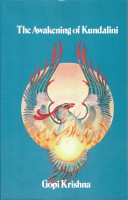 The Awakening of Kundalini
by

Institute for Consciousness Research
In this book Gopi Krishna deals specifically with the subject of meditation and with the question, 'what should everyone know about higher consciousness?' He shows that the discipline of Yoga is far more comprehensive and profound than is generally supposed. The book also deals with many commonly-asked questions about meditation, mysticism, drug experience and the phenomenon of partial awareness.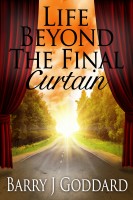 Life Beyond The Final Curtain
by

Barry James Goddard
A book designed to enlighten and promote the reader to a much higher level of understanding of the spiritual world into which we are all cast. It offers the reader answers to many of their questions regarding faith and salvation, puts science against faith and sets out to prove that every great scientific discovery regarding evolution simply endorses the creation story.