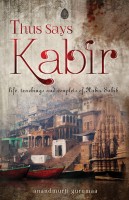 Thus Says Kabir
by

Anandmurti Gurumaa
Kabir says a lot, and how! His no-nonsense style of rendition pierces the heart. He says the truth as it really is, unpalatable as it may be. One of the greatest saints, one of the greatest poets to have walked on this earth, Kabir has left such an indelible mark on mankind that even to this day, thousands and thousands of followers all over the world, are trying to follow his teachings.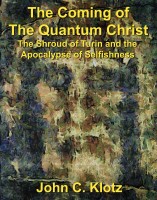 The Coming of the Quantum Christ: The Shroud of Turin and the Apocalypse of Selfishness
by

John C. Klotz
The Shroud of Turin, the burial cloth of Jesus Christ, is arguably the most important object on the face of earth. It offers support for the Gospel accounts of his torture, Crucifixion and Resurrection Selfish environmental exploitation now threatens humanity with Apocalyptic extinction. The Shroud is a "sign of the time" brought to us brought to us by science. Is it providence or happenstance?
Related Categories