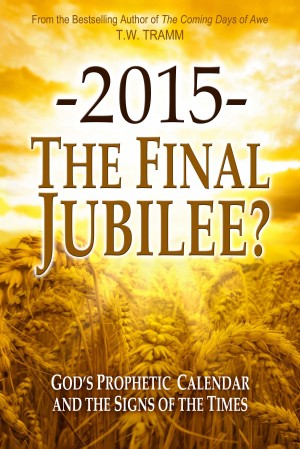 -2015- The Final Jubilee?
by

T.W. Tramm
(5.00 from 1 review)
In his most concise and compelling work to date, T.W. Tramm proposes that Daniel's "sevens," a.k.a. the shemitah and jubilee cycles, are the key to understanding God's timing. Learn how a host of signs are converging to reestablish the long-lost jubilee cycle and what this reveals about our proximity to the Lord's return.