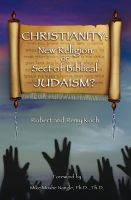 Christianity: New Religion or Sect of Biblical Judaism?
Did the Rabbi of a Jewish sect who preached the Torah (Law) of Moses really come to be declared the Messiah of a new Gentile religion? This book is for all iconoclasts, Jewish and Christian, who are willing to challenge "the traditions of men" that have superseded the word of God.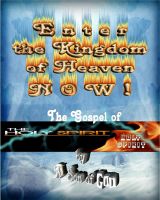 Enter the Kingdom of Heaven NOW ! - The Gospel of the Holy Spirit
This is probably the most Powerful book ever written besides the New Testament. This book will get you filled with the Holy Spirit. This is how you enter the Kingdom of Heaven NOW, while you are still on this Earth. And that is how you begin your relationship with God. You will learn how to live in Heaven once you enter, according to John 3:3, Acts 1:8 & 2:4 Learn the mysteries of God.