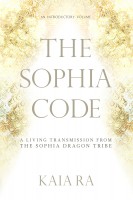 The Sophia Code: A Living Transmission from The Sophia Dragon Tribe
by

Kaia Ra
A declaration of your sovereign divinity, The Sophia Code is a visionary ­sacred text for the Divine Feminine Christ movement sweeping the planet now. This book is a living transmission encoded with direct revelations to activate your important role as a revolutionary wayshower for humanity's ­awakening. A #1 Bestseller on Amazon.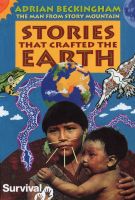 Stories That Crafted The Earth
by

Adrian Beckingham
(5.00 from 2 reviews)
International storyteller Adrian Beckingham, The Man From Story Mountain, has worked with indigenous peoples for over two decades. Enjoy here a rare collection of tales from the firesides, carried across thousands of years of oral tradition, about how our world was made. It tells the beginnings of the first rivers, mountains, forests, valleys, oceans, stars, sun, moon, animals,and people.
Related Categories