Handling Deceptions in Christianity
by

Felix Immanuel
(5.00 from 1 review)
It is very important that we sharpen the Sword, which is the Word of God and attack the deceptions from the devil within Christendom. In this e-Book, you will see the deceptions of the devil and how to bring those who are deceived into the Light of Life. You will be amazed how much those who claim themselves to be Christians will be against you when you preach what Jesus taught.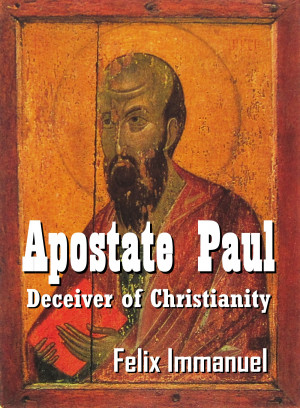 Apostate Paul: Deceiver of Christianity
by

Felix Immanuel
(2.60 from 5 reviews)
In this ebook, you will see Paul's deceptions and how they contradict with teachings of Jesus Christ. You will also be able to do a complete verse by verse study of Paul's deceptive letter to Galatians and twisting of Scriptures in his letter to the Romans.