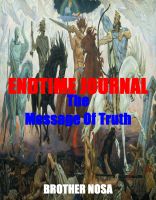 Endtime Journal (The Message of Truth)
Men and brethren we are truly in the beginning of the end of time. This Endtime Journal is mandated by the Lord to warn the world of the dangers which lie ahead from this present generation of ours until the last generation of our off springs that will witness the Second Coming of Christ; so that we would have a clear understanding of all the world changing events leading to the end of human time!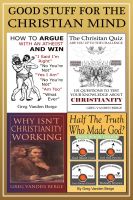 Good Stuff For The Christian Mind
I don't know how anyone can be a good Christian without actually learning about Christianity. For years and probably even centuries people have been listening to manipulated Bible translations, delivered by pastors and other church leaders, who aren't as concerned about your interests as theirs.