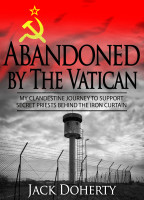 Abandoned by the Vatican
by

Jack Doherty
If you love gripping intrigue and adventure and hate betrayal and hypocrisy, you'll be both rewarded and disgusted by reading Abandoned by the Vatican. Accompany the author as he goes behind the Iron Curtain, the dead man's land of mine fields and electrified fences and prowls through the back alleys of Prague to support the secret priests who suffered under communist oppression.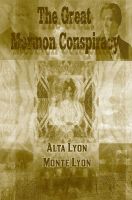 The Great Mormon Conspiracy
by

Alta Lyon
Presented as dialogue between Grandmother and Granddaughter, Mormon history unfolds as never before. Grandmother, convinced of the legitimacy of Joseph Smith, discloses to an inquisitive teen the betrayal and deceit she has uncovered in a forty-year quest for the truth. What unfolds is a complex drama that transformed Joseph Smith's focus on the eternal into a gospel fixated on the flesh.