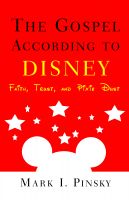 The Gospel According to Disney: Faith, Trust, and Pixie Dust
by

Mark Pinsky
In this follow-up to his best-selling The Gospel According to The Simpsons: The Spiritual Life of the World's Most Animated Family, religion journalist Mark Pinsky explores the role that the animated features of The Walt Disney Company have played in the moral and spiritual development of generations of children. Pinsky explores the religious, moral, and theological themes in 31 Disney films.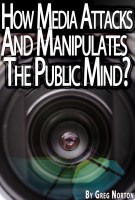 The Mind Crisis - How Media Broadcasts Attack And Manipulate The Public Mind?
by

Greg Norton
Are you in control over your own life? Not exactly, if you are watching newscasts and other type of media broadcasts on TV. Why? In this book, I am going to share some evidence of mind control propaganda exercised over the public brought by media, education, corporations and governments. It is all happening below our radar, living lives in a quiet desperation...