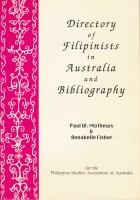 Directory of Filipinists in Australia and Bibliography
by

Paul Mathews

&

Annabelle Fisher
This publication lists the names, qualifications and interests of Filipinists in Australia and former residents who have made significant contributions to Philippine studies in Australia, Dissertations on the Philippines undertaken at Australian and other Universities, and an extensive bibliography of both published and unpublished material on the Philippines by those listed above.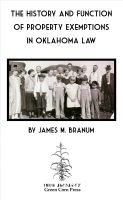 The History and Function of Property Exemptions in Oklahoma Law
by

James M Branum
This book discusses the history behind Oklahoma's exemption laws (the laws that determine what property can a debtor keep safe from seizure by creditors), the current function of these laws, as well as suggestions for reform of both the homestead and personal property exemptions. This book would be of interest not only to lawyers but also to policymakers and legal historians.