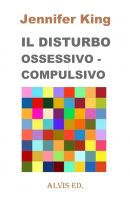 Il Disturbo Ossessivo - Compulsivo
by

Jennifer King
Il carattere essenziale del Disturbo di Personalità Ossessivo-Compulsivo è una preoccupazione per l'ordine, il perfezionismo e il controllo a spese della flessibilità, dell'apertura e dell'efficienza. Gli individui affetti da OCPD sono scrupolosi e inflessibili per quanto riguarda la moralità, l'etica e i valori. Possono forzare se stessi e gli altri a seguire rigidi principi morali.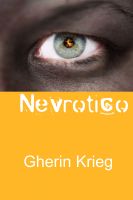 Nevrotico: A Personal Chronicle of OCD, Anxiety and Neurosis
by

Gherin Krieg
"The book gives readers a front row seat to watch the turmoil of the author's life and mind. that itself is a triumph of honesty, openness, and self-awareness. The author's voice is very relatable to readers who also struggle with OCD and anxiety." Judge, Writer's Digest Self-Published e-book Awards.