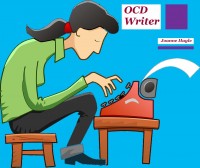 OCD Writer
by

Joanne Hayle
Living with an anxiety disorder is tough. OCD, PTSD, depression - they make you feel like you aren't you anymore. Writing connects me to me. In March 2014 I became a professional writer and this short piece gives an overview of how I work and what the achievements feel like. Most of all to anyone reading this who has an anxiety disorder - and you probably won't believe it - there is hope.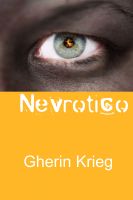 Nevrotico: A Personal Chronicle of OCD, Anxiety and Neurosis
by

Gherin Krieg
"The book gives readers a front row seat to watch the turmoil of the author's life and mind. that itself is a triumph of honesty, openness, and self-awareness. The author's voice is very relatable to readers who also struggle with OCD and anxiety." Judge, Writer's Digest Self-Published e-book Awards.