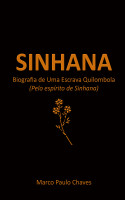 Sinhana - Biografia de Uma Escrava Quilombola
by

Marco Paulo Chaves
A biografia de Sinhana nos traz a vida de uma negra nascida escrava na primeira metade do século XIX no Brasil Colônia e que morreu no tronco aos 25 anos de idade. Sua história não só nos mostra todo o sofrimento vivido por uma escrava no Brasil, como também a bela amizade entre duas mulheres em posições sociais completamente antagônicas: Sinhá Clarice e sua escrava Sinhana.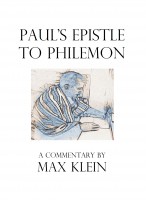 Paul's Epistle to Philemon, A Commentary by Max Klein
by

Max Klein
This commentary is the culmination of decades of doctrinal studies by the author and his mentor. The author draws from this great trove of Biblical understanding to explain many wonderful things regarding God's plan for the believer in a writing style that allows the reader to easily grasp the meaning of Paul's epistle and make the applications with which to advance in his or her spiritual walk.