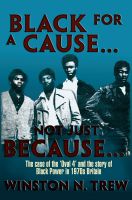 Black for a Cause... not just Because
March, 1972, in London, England, a team of seven undercover officers led by a white Rhodesian Sergeant, approach and accost a group of four black men waiting to board the train at the Oval Underground stop. Accused of theft and assault on police, and shoved through a kangaroo court, they are sent to prison for two years. Their case would became a turning point in race relations for Britain.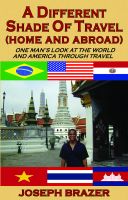 A Different Shade of Travel (Home and Abroad): One Man's Look At The World And America Through Travel
(5.00 from 1 review)
Ever thought about visiting exotic countries? How about traveling and experiencing stereotypes and prejudices? Maybe you have lived abroad and returned home to find your opinions and outlook on life and the world have dramatically changed. A Different Shade of Travel (Home and Abroad) delves deeper inside how traveling and living abroad changes us and reshapes our opinions of the world.