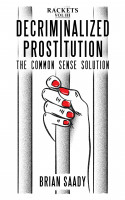 Decriminalized Prostitution: The Common Sense Solution
by

Brian Saady
Decriminalized Prostitution is the third and final volume of Rackets. The conclusion of this book perfectly ties all three books together in a perfect ending for this incredibly impactful series. These books make an unquestionable argument in favor of decriminalizing drugs, gambling, and prostitution. More important, this series goes far beyond these issues and exposes the entire political system.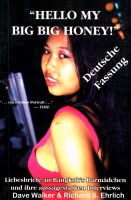 Hello My Big Big Honey
by

Dave Walker

&

Richard Ehrlich
Hello My Big Big Honey von Dave Walker & Richard S. Ehrlich, Deutsche Fassung "Hello My Big Big Honey!" ist eine bis dahin nie erzählte Darstellung der Liebesleben von Bangkoker Barmädchen und den Ausländern, von denen die Mädchen gemietet werden – und sich dazu in ihren eigenen Worten bekennen.