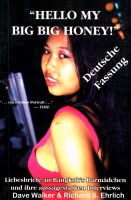 Hello My Big Big Honey
Hello My Big Big Honey von Dave Walker & Richard S. Ehrlich, Deutsche Fassung "Hello My Big Big Honey!" ist eine bis dahin nie erzählte Darstellung der Liebesleben von Bangkoker Barmädchen und den Ausländern, von denen die Mädchen gemietet werden – und sich dazu in ihren eigenen Worten bekennen.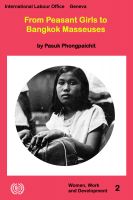 From Peasant Girls to Bangkok Masseuses
In the poorer parts of the north and north-east of Thailand, peasant girls are induced to go to Bangkok and become prostitutes earning their living as "masseuses". Their remittances enable their families to meet their basic housing, water and education needs. The author portrays the world of these girls and then traces its relationship with the pattern of rural and national development.