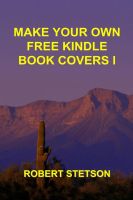 Make Your Own Free Kindle Book Covers I
by

Robert Stetson
But I'm not a graphics artist, you say? Think you have to pay someone to make your E-Book graphics? Let's get down to Earth here. You don't need to be a graphics artist to make a very attractive E-Book Cover. You can make your own with the tools already on your computer desktop. Why hire someone to make your cover?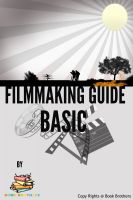 Filmmaking Guide - Basic
by

Book Brothers
(4.00 from 1 review)
Once up on a time Film making is something an hectic process unknown for common peoples. But, digital Film making Era changed the rule and let everyone's passion come true. In this book, we are going to guide you the digital film making workflows and tools available to make your work easier. Filmmaking Guide - Basic book version will be available for free.