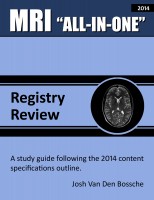 MRI "All-In-One" Registry Review
(5.00 from 1 review)
MRI "All-In-One" Registry Review offers an MRI registry review with tons of important information all-in-one place. This guide prepares learners for the MRI ARRT Registry Exam. An MRI study guide at your fingertips.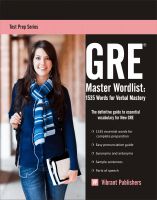 GRE Master Word List: 1535 Words for Verbal Mastery
Verbal reasoning has become more challenging in the new format of the GRE. As a result, students aiming for a high score need to master all the essential words they are likely to come across. With New GRE Master Word List, you have everything you need to build a comprehensive vocabulary and ace the verbal reasoning section.