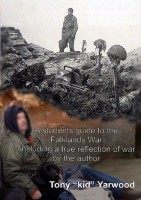 A Students Guide to the Falklands War of 1982 including a Personal Reflection by the Author
by

Tony Yarwood
(5.00 from 1 review)
Although the Falklands War ended over 32-years ago this guide gives readers a thresh eyes approach of the past and present Falklands history by someone who took part in the war of 1982. How it changed from going down hill economically to a flourishing island whose economy has improved vastly with tourism and cruise ships visiting, and the possibility of oil. A great educational tool for students.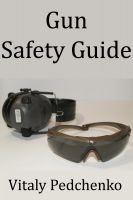 Gun Safety Guide
by

Vitaly Pedchenko
(5.00 from 1 review)
Each year we hear about accidents with firearms. They happen because many gun owners don't know simple gun safety rules. This ebook describes how to store, transport, carry and use firearms safely. Its main purpose is to educate new and existing gun owners and to make gun community a little safer. This ebook is free to make it available for all firearms owners.