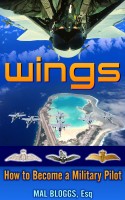 Wings
by

Mal Bloggs
Congratulations! This EBook gives you are rare insight into a Military pilot's course and the key skills you need to become a Military pilot. How do we know this? Well, we taught it, experienced it at numerous squadron postings and then later delivered Military ground and airborne instruction over many years in single engine piston, fast jet, rotary wing and tactical Military transport aircraft.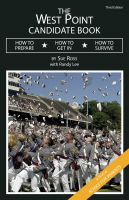 The West Point Candidate Book: How to Prepare, How to Get In, How to Survive
by

Sue Ross
The West Point Candidate Book is a practical how-to guide for high school students interested in attending the US Military Academy at West Point. The book covers the admissions process, how to be more prepared and competitive, and how to survive the challenging first year. It includes special advice for athletes, women, minorities, and parents. Also useful for high school counselors.