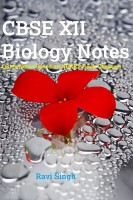 CBSE XII Biology Notes
by

Ravi Singh
This book is based on CBSE board's NCERT XII Class Book Chapters. Each chapter is having content in snippets form for easy and quick grasp of the topic. These notes can be helpful for beginners as well as those who are revising after thorough study.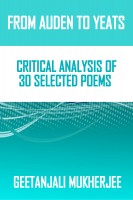 From Auden to Yeats: Critical Analysis of 30 Selected Poems
by

Geetanjali Mukherjee
A ready reference for students of English literature looking for help navigating the poetry of some of the late nineteenth and twentieth century's greatest poets. The book contains in-depth critical analyses of poems from the work of W.H. Auden, Ted Hughes, John Keats, Philip Larkin and W.B. Yeats, as well as brief biographies on each poet, which help to put their poetry in context.
Related Categories