Six Worldviews in Psychology
by

Soni Werner
This eBook is for Freshmen college students studying the history and Worldviews of Psychology. The six Worldviews are called: 1) Humoural, 2) Nafs, 3) Empiricism, 4) Functionalism, 5) Psychoanalytic, and 6) Humanistic. Each chapter consists of Key Points and Readings for background on each of the six Worldviews. Key Points address questions of who, when, where, why and how. Readings are included.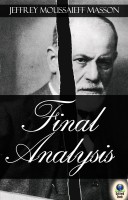 Final Analysis: The Making and Unmaking of a Psychoanalyst
by

Jeffrey Moussaieff Masson
He was the rising star of psychoanalysis, an intimate associate of Anna Freud and Kurt Eissler, a member of the Freudian "inner circle" with unrestricted access to the Freud Archives. And then Jeffrey Moussaieff Masson threw it all away because he dared to break the psychoanalytic community's deepest taboo: he told the truth in public.