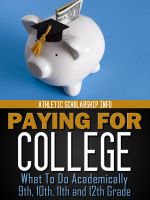 Paying For College:What To Do Academically 9th, 10th, 11th & 12th Grade
Did you know that paying for college could be as simple as having a decent GPA? With the present state of the economy, how many families can afford to pick up the price tag of from $60,000 to well over a $100,000 to send each one of their children to college? Learn what to do in the 9th,10th,11th and 12th grades to qualify for admission, scholarships and financial aid for college.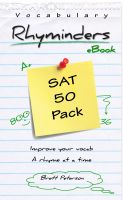 SAT Vocabulary Word Rhyminders: 50 Rhyme Pack
Improve your vocabulary a rhyme at a time with Vocabulary Rhyminders: SAT 50 Pack. This eBook includes creative and memorable rhymes for 50 vocabulary words likely to appear on the SAT exam. Don't spend countless hours in front of a dictionary when there is a better alternative. Pick up Vocabulary Rhyminders and enjoy the process of learning new words.