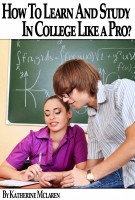 How To Learn and Study In College Like a Pro? (A Step By Step Guide To Your College Success)
This book contains various tips and information to help you get through college. College could become another big challenge faced by graduating high school students, yet with the help of this book, it can help you prepare and get on the right track when in college. Entering college life is not an easy process. It takes a lot of determination, efforts, and decision-making...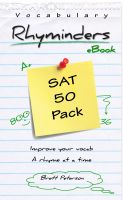 SAT Vocabulary Word Rhyminders: 50 Rhyme Pack
Improve your vocabulary a rhyme at a time with Vocabulary Rhyminders: SAT 50 Pack. This eBook includes creative and memorable rhymes for 50 vocabulary words likely to appear on the SAT exam. Don't spend countless hours in front of a dictionary when there is a better alternative. Pick up Vocabulary Rhyminders and enjoy the process of learning new words.