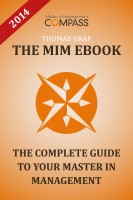 The MIM eBook: The complete guide to your Master in Management 2014
How do you find the best Master in Management (MIM)? This eBook will guide you - from your first thoughts on Business Masters to your final decision for a specific school and program. You learn the fundamental knowledge about MIM programs and the tools to analyze their quality. The author operates the platforms MIM Compass, MBA Compass, and DBA Compass and conducts the annual Global MIM Survey.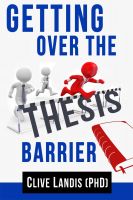 Getting Over the Thesis Barrier
Don't end up among the 50% of all PhD students who never graduate. This essential thesis writing guide will teach you the tricks of the trade to conquer writer's block and sail through the thesis writing process. First advice: do NOT start at the beginning! Learn the easiest order of writing, how to create a thesis framework, how to pass the "weight test" and, finally, to conquer the viva voce.