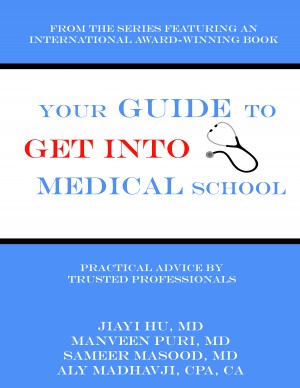 Your Guide to Get into Medical School
by

Aly Madhavji

,

Sameer Masood

,

Manveen Puri

, &

Jiayi Hu
(5.00 from 3 reviews)
Are you worried about your chances of getting into medical school? Don't worry, you are not alone. All of us have felt that way before and we have overcome various academic and life challenges to be where we are now. We truly understand what you are going through. In this guide, we share detailed stories of how each of us navigated our personal journeys to reach successful outcomes.
Why most books on How to get a PhD are full of S***!
by

John Hockey
This book breaks down the brainwashing that the PhD students go through – I don't want that to be the norm in the future. Some might get a little "squeamish" by the word "brainwashing", but a synonym includes "managing expectations". That's a marketing term, whereby managing someone's expectations, you can control how they react when things go wrong. So, let's start dispelling the bullshit!
Related Categories